Whenever I get into conversation involving comic book characters with the various folks I talk to, at some point one person in the chat blurts out:
SUPERMAN THAT HO


Elaboration, via urban dictionary:
when you ejaculate on a girls back then put a blanket on her so when she stands up the blanket sticks therefore making her look like she has a cape
Clever, Souja Boy. Clever.
Anyhow, they'll bring up a horrific battery of questions they feel is only properly answered by me.
Like:
How would one Oa that ho?
Well, I'll not fuck about. Here's a comprehensive list I've compiled after so many impromptu queries:
MATT'S CHILDISH LIST OF VULGAR/URBAN LEGEND SUPERHERO SEXUAL INTERCOURSE TECHNIQUES IN THE VEIN OF THE "DIRTY SANCHEZ" AND "DONKEY PUNCHING"


Batman That Ho:
This entails jizzing into your hand, swirling it around in your palm some, reaching back with said hand and pitching it into your partner's mouth.
You then instruct your partner to spit it back into your hand to repeat the process, much like the Batarang's returning motion.
Guy Gardner That Ho:
Put a paper bag over your partner's face, tape a picture of your face on that bag and fuck your partner in the ass in front of a mirror
.
Martian Manhunter That Ho:
Fuck your partner with a Swiss Army Knife.
Storm That Ho:
Disassemble the safety mechanism in your clothes dryer that stops the spin when you open it.
Throw a bunch of bottle caps in the dryer. Turn it on for 20 minutes on Extra Dry. Fuck your partner doggy-style, head first within the dryer.
Man-Bat That Ho:
Duct tape lengths of styrofoam to your arms and dive from a considerable height with your partner's orifice as your target. Upon entry, scream
BATMAN
and bite your partner in the throat.
Dr. Light That Ho:
Rape.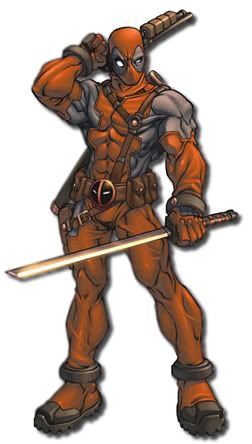 Captain America That Ho:
Fuck your partner, then immediately apologize for having intercourse outside of wedlock.
Deadpool That Ho:
Burn Ryan Reynolds with sulfuric acid and fuck him in the ass.
Spider Woman That Ho:
Fuck your partner, steal his/her social security number and sell it to Russians.
Fantastic Four That Ho:
Tie your partner to a chair, obscure your partner's vision, and cover your partner in gasoline. Dip your hand in wet cement, ball it into a fist and let it dry.
When it is dry, set your partner on fire and fist fuck as much as needed with stone hand.
Now stop fucking asking.